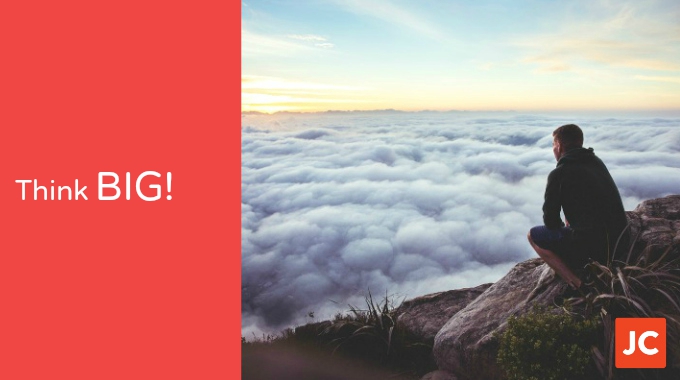 You want a business that fills you with energy. A business that motivates you. A business that is so inspiring that when you tell people about it, they feel excited.
If so, I'm going to give you a very simple, yet extremely effective piece of advice.
Think big. Really BIG!
It works like this:
By thinking big, you find yourself making bigger plans than before.
The magic of making bigger plans, is that they inspire you to make bigger decisions.
The magic of making bigger decisions, is that they motivate you to take action.
No one gets excited or motivated by average plans or puny ideas.
If you're not feeling motivated right now, it's entirely possible your plans are not big enough, exciting enough or compelling enough for you.
So, try this…
An alternative approach
Start thinking big. Instead of thinking about how to grow your business by 20% over the next 12 months, add a zero. Shoot for 200% growth. You may miss your target by 50%.
But your business will still have doubled.
Think big. Make big plans. Then, as Steve Jobs said, let the vision pull you.
Remember -- if you'd like some help with your business or a project, you can Pick My Brain for the answers and ideas you need. This service is [literally] guaranteed to help you. You can find out more here.
Originally posted on
this blog
Remember to bookmark this page and check out these posts
for more digital marketing tips
.