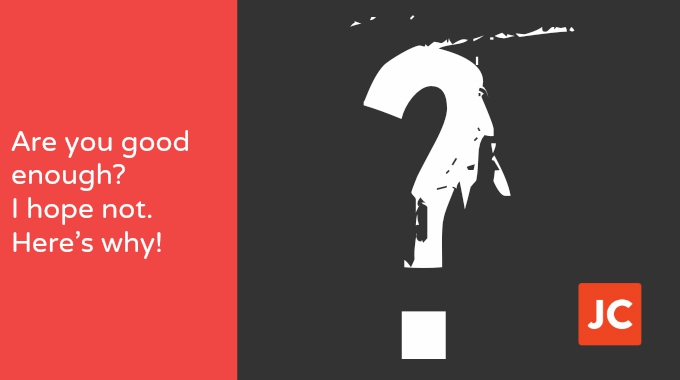 Consider the following:
Most small businesses are good enough. Their products, services and marketing are good enough.
A tiny minority of small businesses are great. Their products, services and marketing are great.
Great beats good enough every time.
It's easy to be good enough: It's about being average. Just follow the other followers and you'll be good enough, just like they are.
It's trickier to be great: It's about being exceptional. You need to be prepared to set your own goals, set your own priorities and lead.
You have already chosen
Whether you know it or not, you have already chosen one of those paths. If you're not sure which path you chose, take a look at the clients you work with, the fees you earn and the number of referrals you attract. Are they great? Are they massively above average?
If you think you're on the wrong path… either settle for average or switch to great.
Oh, and if you think switching to great is hard, you haven't understood the price people pay for being average.
Remember -- if you'd like some help with your business or a project, you can Pick My Brain for the answers and ideas you need. This service is [literally] guaranteed to help you. You can find out more here.


Originally posted on
this blog
Remember to bookmark this page and check out these posts
for more digital marketing tips
.